Wayne Ritchie
Managing Director
Founder and Managing Director, Wayne's 16 years of experience with TCF from its humble beginnings back in 1999, has ensured a "family" like approach to the business remains the core to its success as it continues to grow and expand.
As much a Relationship business as it is a Logistics and Customs Brokerage firm, Wayne plays an integral role in all aspects of TCF Internationals' business and takes his "make it happen" attitude seriously.
As a licenced customs broker, Wayne's years of Tariff and Trade consultancy as well as his ability to guide and assist customers in all areas of "Change Management" ensures that TCF's customers are provided with sound advice in a variety of areas.

Darren Hart
Director
Darren joined the team at TCF International in 2007 as a Director and partner to Wayne, and has 20 years' experience within the Forwarding and Logistics Industry in International Trade, Sales and Management.
He has lived and worked in New Zealand, The Middle East, The Netherlands, United Kingdom and the USA in a number of positions under both strategic and management structures.
Darren attributes his success to his team building skills and ability to lead and manage like-minded people.

Steven Page
Commerial Manager 3PL
In the last 8 years, Steve has participated in almost every aspect of TCF's operational functions.
Most notably the opening and management of TCF's 3PL facility in Shanghai in 2008, which has led to his current role as "Commercial Manager - 3PL" for TCF's 4000+ sqm 3PL facilities in Sydney.
With the face of "online & e-commerce" sales expanding rapidly, TCF's growth in this sector of the business has been extensive and swift.
Steve's proven skills in customer retention through excellent service delivery, has ensured that our customers service standards are met or exceeded each and every time.

Tony Chen
Sales Director International
Joining TCF in 2008 as International Sales Director, Tony is responsible for negotiating pricing and delivering market solutions to the customer's base participating in Australia's growing trade with China and Asia.
With over 10 years' in International Forwarding & Logistics, Tony's extensive experience working and living abroad has ensured his success in delivering new and innovative solutions to TCF's customers.
As part of TCF's management team, Tony takes pride in his ability to stay focused on the customer, their challenges and finding the solutions they need to perform in an ever growing and competing market place.

Michelle Langdale
VIC Branch Manager
Michelle's depth of knowledge and 22 years of experience in the Freight Forwarding Industry makes her an asset to TCF International.
An impressive background in Key Account Management & Customer Service as well as strengths in Project Cargo and the development of Client Relations ensures TCF's customers are provided a "top notch" service.
Establishing TCF's Melbourne Office in August 2009, Michelle's "hands on" approach to her work provides the service & care that TCF's customers are unable to achieve with the larger multinational companies.

Jed Chegwidden
QLD Sales Director
Joining the team at TCF International in 2012, Jed has had an immediate impact with the growth of the QLD office now paramount to TCF's long term future in Australia's biggest growth market.
In the position of QLD Sales Director, Jed's 15 years' experience in the Freight Forwarding & Logistics industry has seen him move from Melbourne almost 10 years ago to the Gold Coast, which he now proudly calls home. Jed's experience and his "can do" attitude ensures TCF's customers in Queensland receive undoubtedly the best service possible.
Jed successful sales career is credited to "keeping things simple" – Understand what the customer wants and then do everything in your power to give it to them !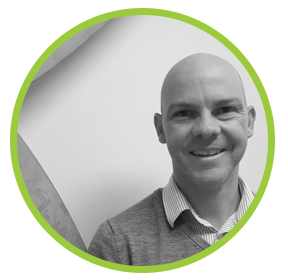 Scott Hartley
National Systems & Operations Manager
Re-joining the team in 2016, Scott is responsible for our IT Systems, Integration and day to day operational processes and flow.
With over 17 years' experience in International Forwarding & Logistics in a variety of roles from operations through to sales and IT, Scott brings a can do and holistic approach to our systems, processes and procedures.