USA WEST COAST PORT CONGESTION - CONTINUES TO CAUSE DELAYS & PLACES PRESSURE ON EAST COAST PORTS
Attachments: With this article are the following attachments


JOC Article - USWC Port Congestion
27 February 2019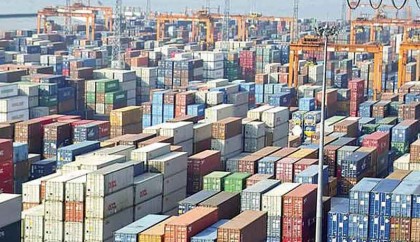 As has been the case since early December 2018, U.S. West Coast ports, specifically Los Angeles and Long Beach terminals, continue to experience heavy congestion due to the unprecedented volumes arriving in the U.S. since December and into February 2019.
Much of the congestion has been attributed to Importers looking to beat the Tariff Concessions introduced by the Trump Government in late 2018. It's been reported that Containers are sitting longer than normal, and once the containers are out-gated, many are staying out longer than normal.
These delays are contributing to chassis shortages in the area and rolling into Export container equipment being unavailable or delayed from being tendered to the ports for exports.
US East Coast Ports have also seen dramatic changes of late with shippers diverting their inbound and outbound shipments away from the WC Ports in an effort to bypass the congestion. Coupled with similar driver and chassis shortages, EC Ports are now also reporting Port Congestion with inbound and outbound delays aproaching those experienced on the West Coast.
Some of the Key contributing factors reported by Industry and in the news:
Port Delays: Because of the congestion and extra loaders calling Los Angeles / Long Beach, there have been labour shortages. The Pacific Maritime Association (PMA) implemented work gang allocations. Vessels are waiting 2-3 shifts after arrival before receiving labour, and what is allocated is based on ship size. This process delays the cargo availability, extends the vessels at berth and causes bunching of vessels as they are delayed leaving the area.
Chassis Shortages: The chassis pools have increased, but the chassis supply cannot cover the increased imports. Importers keeping containers and chassis in their yards longer than average exacerbates the chassis shortages for exports.
Import Container Dwell Times: As mentioned, importers are holding containers longer than average. Average on the street dwell time has increased to 7 days (an increase of 3 days over normal periods).
Terminal Congestion: As terminals try to manage with the increased volumes, they are having issues evacuating containers due to chassis issues. Congestion issues worsen as they start to face gridlock. Terminals are maxed out space-wise, and the normal flow of appointments is being interrupted as they simply have too much in certain areas of their yards to be able to work. Some terminals are refusing to accept empties from carriers while they try to dig out of the volumes they have on-dock. Overwhelmed terminals are beyond capacity and moving containers to undeliverable areas until they have space.
Truck Power: Due to the above, truckers are in high demand, which leads to difficulties when allocating drivers and getting containers out of terminals.
Rail: Railcar supply is also challenged, forcing terminals to change many destinations from on-dock to off-dock. These changes mean that containers need to be trucked out of and into the port, placing more pressure on trucker and chassis supply.
Attached JOC Article has further information relation to the WC Port Congestion
Should you require any further information relating to this subject please contact your local TCF International representative
---