DRAGON BOAT FESTIVAL - PUBLIC HOLIDAY MONDAY 29 & TUESDAY 30 MAY 2017
25 May 2017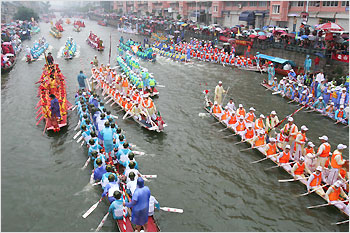 CHINA & TAIWAN PUBLIC HOLIDAYS
Please note that this year the Dragon Boat Festival, also known as the Duanwu Festival, falls on Tueday May 30th.
It is celebrated on the fifth day of the fifth month on the Chinese lunar calendar.
A public holiday to celebrate the day will be held on Monday 29th and Tuesday 30th May.
All offices will be closed to commemorate the day and will reopen for business on Wednesday the 31st of May 2017.
HONG KONG PUBLIC HOLIDAY
Hing Kong also celebrates Dragon Boat Festival however only has a public holiday on Tuesday 30th May, returning to work on Wednesday.
Should you require any further information please contact your local customer service representative.
---